Get a 30 day supply of beard gummy vitamins for less than $1 per day.
Stop waiting for the thin patches in your beard to fill in. Promote fuller, healthier beard hair with our specially formulated Beard Organics Growth Support Gummies.
Each gummy contains essential vitamins and minerals to help your beard and hair grow. Enjoy the great taste of gummy vitamins while promoting fuller beard and hair growth.
How Does Beard Growth Gummies Work?
Our original beard growth gummies contain a mixture of premium ingredients to help make your beard grow faster, fuller, and softer. You'll become the envy of everyone in the room, turning heads as you walk past.
The combination of vitamins and minerals help fight one of the biggest reasons for a lack of beard growth -- poor diet and nutrition. If you fill up on pizza and junk food, you may deprive your body of the nutrients needed for healthy hair follicles.
Beard growth gummy vitamins are easy to take, fun to chew, and have a great cherry taste! You can now stop trying the various home remedies for hair growth that don't work, such as shaving more frequently, using minoxidil or scrubbing your skin until your face is raw.
By adding hair gummy vitamins to your daily routine, you should start to notice that your beard and hair grows faster without any additional effort.
Don't Let Genetics Get You Down: Take a Hair Gummy Vitamin
Along with your diet, your genetics directly impact your ability to grow facial hair. If the men in your family had thin and patchy beards, you will too. These issues may even become worse as you age. Luckily, there is a solution.
Our beard growth gummies may allow you to maximize hair growth by promoting healthier hair follicles and skin cells. Your body requires specific nutrients to maintain healthy hair. Even with a healthy diet, you may not get enough of the vitamins needed to keep hair follicles from dying.
Beard growth supplements ensure that you get what your body needs. Chewing our gummy vitamins each day supplies the nutrients required to support healthier hair growth.
Conquer Thinning Hair
Having a bald spot or patchy area can keep you from sporting a full beard. Those thin spots may be due to a lack of nutrients. Chewing a gummy may be all that you need to finally conquer thin beard hair.
Grow a Softer Beard
Some guys have no problem growing thick hair but find that it's too coarse. Frizzy or curly beard hair is hard to manage, which our beard oils can help solve. You can also tackle the problem from the inside by taking our hair growth supplements.
Completely Safe Gummies
We only use premium non-GMO ingredients for our beard growth gummy vitamins, ensuring that you receive a 100% safe supplement for better beard hair. All ingredients come from quality sources and are produced using the highest standards.
Additional Non-GMO Ingredients: Malt syrup, sugar, glucose, pectin, citric acid, sodium citrate, natural flavors, coconut oil (contains carnauba wax), and black carrot juice concentrate.
Enjoy Fast Beard Growth Results
The essential vitamins and minerals in gummies from Beard Organics should start working quickly. When taken daily, our gummies may support fuller hair growth in as little as a few weeks!
Benefits of Our Growth Support Gummies
Premium

non-GMO

ingredients

Gluten-free

formula with essential vitamins

Fast results without side effects

Help to fill in thin spots or patchy areas

Growth support gummies that taste great
Growing a thick beard that you can proudly show off sometimes requires a little bit of help. Our Growth Support Gummies deliver surprisingly swift results. You can achieve fuller hair, including in areas that are normally thin or patchy.
Don't take our word for it. Check out the positive reviews from our happy customers.
Are you ready for superior beard growth? 
Order Growth Support Gummies to boost hair and beard growth
 today!
Customer Reviews
100
reviewers would recommend this product
Write a Review
09/28/2021
James R.

United States
09/20/2021
Dave W.

United States
I recommend this product
Best beard comb and smells
I've been missing my beard comb. Finally broke down and bought this one, and it's even better than my first one. It smells amazing! Way better with Sandalwood!! Appreciated the quick response, feedback & communication with this operation. Looking forward to trying my oil tomorrow! Thanks guys, Dave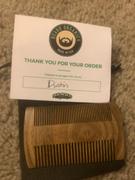 01/11/2021
Lochland J.

United States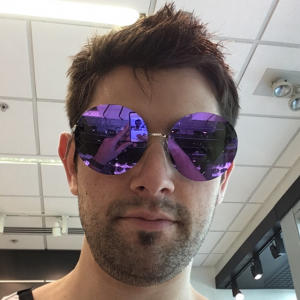 CL
01/23/2020
Christopher L.

United States
I recommend this product
Solid products, recommended A+
The quality is excellent. I bought the beard brush with the oil sampler pack. I only tried one (the almond oil) and it smells great (wife loves it). Very happy with the quality. Happy to support a US-based company instead of financing China through buying some $4 **** through the cesspool that is Amazon.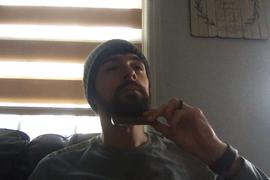 06/19/2022
Adam O.

United States
I recommend this product
Overall great purchase
It's a really good product for a competitive price and quick shipping. I also like the fact that different scents actually have different oils in them. It's not just the same oil blend with a different scent.
05/05/2022
Michael F.

United States
I recommend this product
Perfect for Sensitive skin.
I'm going to start off by stating, I've bad with words and explaining things, so here goes. I have been told by numerous doctors and a few dermatologist, I have extremely sensitive skin, some stated the most sensitive skin they have ever seen. Who knows if that's true or not, but I have stopped using cologne, and other things because it would mess with my face. I recently had to stop shaving because it's causing ingrown. So, here comes itchy skin.. facial hair causes me to itch. So I googled products to help, and found vitamin e helps, so I googled vitamin e beard oil, and unfortunately beard organics wasn't the first that popped up. So I went to a few websites and I was drawn to beard organics. So after reading reviews and stuff, I noticed the made in America symbol, and was great I found my oil. Well, after speaking with Dustin 5-6-22 on the phone, i.told him. I would do a review or probably wouldn't be right away and he would probably need to remind me. Well a few weeks ago I was diagnosed with adhd and autism, and because Dustin has always taken the time to answer me right away, I recall him.responding to emails well past midnight. So I stopped what I needed to do to make sure I wrote this review now, and when I wrote this review before I couldn't remember his name, so I googled owner of beard organics and was also glad to find out that it also happens to be a black owned company. Anyways, now for my review, I have been using the sweet almond oil for awhile now and it has killed my itch!!! Like I cried when I put it on the first time and it stopped my itching. I recently purchased the comb, derma roller, and the sample fragrance oils, and I very worried about how they would affect my skin. Well, it went so well, I emailed Dustin awhile back and something he said had been going through my mind, so I contacted him again today 5-6-22, and I received a call. I thought I recognized the number, but ignored the call, then when I listened to the voice-mail called back immediately. Dustin took the time to clarify my question, he also told me you can mix the fragrances with the sweet almond oil non fragrance to help lower the fragrance smell which is awesome! The products smell awesome. I just have smell sensitivity issues as well, so knowing this I can lower the fragrance for me. The reason I'm writing this now is again because Dustin has always answered my questions promptly, and has gone beyond what I would have expected from a customer service stand point. I will say I will definitely be a customer for life. The products are awesome, again, Dustin is awesome, I have already told my barber about beard organics, I am also her most sensitive customer so she was curious on what products would help with some of her other customers.. I strongly recommend this product not only to people with sensitive skin, but everyone.
04/15/2022
Laramie H.

United States
I recommend this product
Beard Oil and Beard vitamins bundle
I just received the beard oil and vitamin bundle this week so I can't rate the growth process just yet from the vitamins but the oil smells wonderful! Definitely, has left my beard feeling smooth and soft to touch without any negative effects.