Natural Sandalwood Beard Comb
"This sandalwood comb is the best beard comb I have ever used by far. Recently bought one from another company and not only did it come in broken but it also feels like plastic and is not good at all. Yours is AMAZING."
Handmade from natural sandalwood, these combs are known to be softer on your hair, beard and scalp compared to metal combs and plastic combs.
Sandalwood beard combs work so well, that when used on your beard, they will help to distribute the beard oil evenly for maximum benefits.
In fact, Sandalwood combs have the property of reducing or eliminating hair static where it exists.
Using this comb daily will help you maintain a healthy beard.
Made of Natural Sandalwood
Includes a organic burlap bag for storage
Emits a invigorating, sandalwood fragrance
The perfect beard comb that fits in your pocket
Medium teeth and fine teeth for all beard types
Total Length: 3.75" | Teeth length: 0.75"
Customer Reviews
100
reviewers would recommend this product
Write a Review
09/28/2021
James R.

United States
09/20/2021
Dave W.

United States
I recommend this product
Best beard comb and smells
I've been missing my beard comb. Finally broke down and bought this one, and it's even better than my first one. It smells amazing! Way better with Sandalwood!! Appreciated the quick response, feedback & communication with this operation. Looking forward to trying my oil tomorrow! Thanks guys, Dave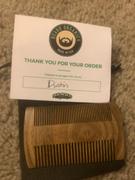 01/11/2021
Lochland J.

United States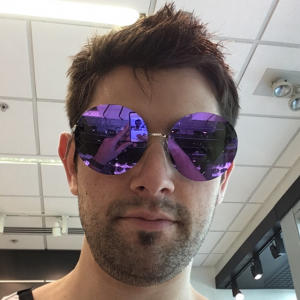 CL
01/23/2020
Christopher L.

United States
I recommend this product
Solid products, recommended A+
The quality is excellent. I bought the beard brush with the oil sampler pack. I only tried one (the almond oil) and it smells great (wife loves it). Very happy with the quality. Happy to support a US-based company instead of financing China through buying some $4 **** through the cesspool that is Amazon.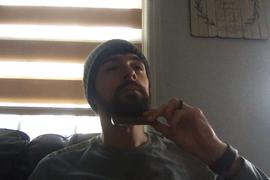 I recommend this product
Purple Koala
Item has a great smell to it that isn't overpowering, but still smells fresh. It also leaves my beard feeling softer as I have a coarse beard, while not drying out my skin.
08/16/2022
Barbara K.

United States
I recommend this product
Suggestion
Hello, My husband loves your product! Can you make larger sizes? Would you like to recycle the used bottles?
06/19/2022
Adam O.

United States
I recommend this product
Overall great purchase
It's a really good product for a competitive price and quick shipping. I also like the fact that different scents actually have different oils in them. It's not just the same oil blend with a different scent.