Natural Sandalwood Beard Comb
This product is currently sold out.
Handmade from natural sandalwood, these combs are known to be softer on your hair, beard and scalp compared to metal and plastic combs. 
Sandalwood beard combs work so well, that when used on your beard, they will help to distribute the beard oil evenly for maximum benefits.
In fact, Sandalwood combs have the property of reducing or eliminating hair static where it exists.
Using this comb daily will help maintain a healthy shining beard.
Made of Natural Sandalwood
Includes a organic burlap bag
Emits a invigorating, sandalwood fragrance
A perfect for your pocket
Medium teeth and fine teeth for all beard types
Total Length: 3.75" | Teeth length: 0.75"
Customer Reviews
CL
01/23/2020
Christopher L.
United States
I recommend this product
Solid products, recommended A+
The quality is excellent. I bought the beard brush with the oil sampler pack. I only tried one (the almond oil) and it smells great (wife loves it). Very happy with the quality. Happy to support a US-based company instead of financing China through buying some $4 **** through the cesspool that is Amazon.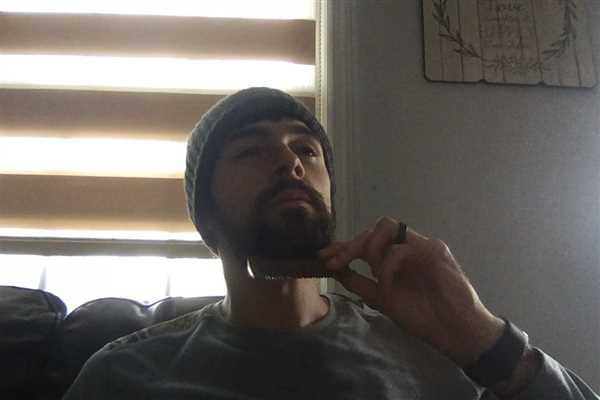 12/08/2019
Stephen S.
United States
I recommend this product
Nice thick oik
I like this oil. It has a thicker consistency. It's straight lime, I get no coconut in this. I have been using it at night mostly as it's a nice calming lime scent.
02/25/2020
Beard Organics
Hi Stephen! Fractionated Coconut Oil is known to be odorless compared to Virgin Coconut Oil. Thats why you smell only the lime scent. Here is the thing though, it still carries benefits that help greatly with your beard and skin beneath it, I think this is great! Don't you agree? Thank you so much for your feedback Stephen!
11/24/2019
Shawn F.
United States
I recommend this product
Great Smelling Oils
Very pleased with purchase. Great smelling oils, great seller, will definitely do business with again.
11/12/2019
Bridget D.
United States
I recommend this product
best beard comb
I got this for my boyfriend. he loved it. then lost it lol. he used other combs & said they were all terrible so I ordered another one for him. this is the best comb for beards he says & loves it. I also ordered one of the beard oils which he really liked. they also smell good. sturdy comb & nice looking.
09/27/2019
Michael R.
United States
Great Product
Fantastic Service and a great product
09/04/2019
Deborah F.
United States
Hubby loves his beard now!
Very Good. Easy to buy on line and quickly received
08/04/2019
David P.
United States
First time buyer
The bundle offer is great and have liked the ones I've tried ! I'll recommend these products ! Thank you Dustin !
08/01/2019
Brent S.
United States
Beard comb
Nicely made comb. Well worth the cost.
Surprised
I'll admit I didn't know what to expect in using beard oil. I have a sort of beard—more like long stubble. However, after using the Signature Blend, I was surprised about how my beard is much softer than before. A bonus for me is a little shine and great scent as well. Thank you Beard Organics, I'm sold! Kris