Beard Vitamins - 3 Month Supply
3-Month Supply of Beard Vitamins for Healthy Hair and Beard Growth.
Tired of slow beard growth? We have vitamins for that. With our Beard Growth Support Vitamins, you can enjoy faster hair growth without changing your diet or daily habits.
Growing a nice thick beard is something that a lot of guys want but not everyone can achieve. If you're not happy with the look for your facial hair, you may simply need more vitamins to give your beard the nutrients and support it needs for healthier beard growth.
Why Take Beard Growth Vitamins?
Our beard growth vitamins include a non-GMO formula with a selection of the most important vitamins and minerals for promoting hair growth. By taking the vitamins as directed, you can fill in the gaps in your diet that may be keeping you from growing fuller beard hair.
In your quest for a nice full beard, you have likely tried various solutions. Scrubbing away dead skin cells, combing your beard, and applying our selection of effective beard oils to provide a good starting point in your beard care journey.
However, your diet and nutrition also play a role in your hair growth. If you don't get the vitamins that you need, you may not get the beard growth that you desire.
Fight Genetics and Aging with Beard Growth Support Vitamins
As you age, you may find that your beard hair is thinner or doesn't grow back as quickly. Your genes are also an important part of the equation. If your dad and uncles couldn't grow thick beards, you'll also likely struggle with facial hair.
Our Beard Growth Support Vitamins hold the key to your beard growth problems. The secret is in the formula, which contains carefully selected ingredients to boost the health of your hair follicles.
Depending on what you eat and drink, you may not get the right combination of nutrients for healthier hair. Without Biotin, Iron, Zinc, and various Vitamins, hair follicles start to shrink or die. We include the nutrients needed to aid hair growth.
When taken daily, our hair growth supplements supply the nutrients that you may not get from the food you eat.
Grow a Fuller Beard
If you tend to notice patchy areas around your face, you may struggle to achieve a full beard. The thin patches may be due to a nutrient deficiency. Taking our vitamins offers a simple solution for ensuring that you get the right combo of vitamins and minerals.
Enjoy Softer Hair
Along with the fullness of your beard, you may worry about the texture. If your hair is too coarse, it may curl easily. No one wants to run their hands through a tangled mess of curly beard hair. Get the vitamins needed to start softening your hair, making it more manageable.
Safe Non-GMO Ingredients
Our beard growth supplements are completely safe and made using premium ingredients. We don't include any GMOs and source all ingredients from the most reputable suppliers. You receive a 100% safe product to strengthen and soften your hair. 
Additional Non-GMO Ingredients: Dicalcium phosphate, vegetable stearic acid, croscarmellose sodium, pharmaceutical glaze (with peppermint oil), vegetable magnesium stearate, silicon dioxide, and microcrystalline cellulose.
See Results Quickly
Take our vitamins daily to get the best results. While results vary, you may start seeing fuller and softer hair within a few weeks!
Benefits of our Beard Growth Vitamins
We only use premium ingredients

Our

non-GMO formula

is gluten-free

They promote fuller hair in patchy or thin spots

They help to make coarse beard hair softer

It provides amazingly fast results
We know that our hair growth vitamins can deliver solid results but you don't need to take us at our word. Try it for yourself or check out some of the positive reviews on our site.
You can start growing thick, soft beard hair without any hassle. Simply take the vitamin daily as directed on the label to maximize your hair and beard growth.
Order yourself Beard Growth Support Vitamins today to transform your beard!
Customer Reviews
100
reviewers would recommend this product
Write a Review
09/28/2021
James R.

United States
09/20/2021
Dave W.

United States
I recommend this product
Best beard comb and smells
I've been missing my beard comb. Finally broke down and bought this one, and it's even better than my first one. It smells amazing! Way better with Sandalwood!! Appreciated the quick response, feedback & communication with this operation. Looking forward to trying my oil tomorrow! Thanks guys, Dave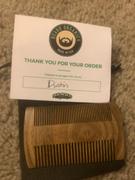 01/11/2021
Lochland J.

United States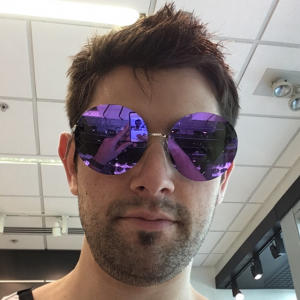 CL
01/23/2020
Christopher L.

United States
I recommend this product
Solid products, recommended A+
The quality is excellent. I bought the beard brush with the oil sampler pack. I only tried one (the almond oil) and it smells great (wife loves it). Very happy with the quality. Happy to support a US-based company instead of financing China through buying some $4 **** through the cesspool that is Amazon.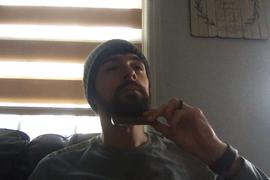 I recommend this product
Purple Koala
Item has a great smell to it that isn't overpowering, but still smells fresh. It also leaves my beard feeling softer as I have a coarse beard, while not drying out my skin.
08/16/2022
Barbara K.

United States
I recommend this product
Suggestion
Hello, My husband loves your product! Can you make larger sizes? Would you like to recycle the used bottles?
06/19/2022
Adam O.

United States
I recommend this product
Overall great purchase
It's a really good product for a competitive price and quick shipping. I also like the fact that different scents actually have different oils in them. It's not just the same oil blend with a different scent.